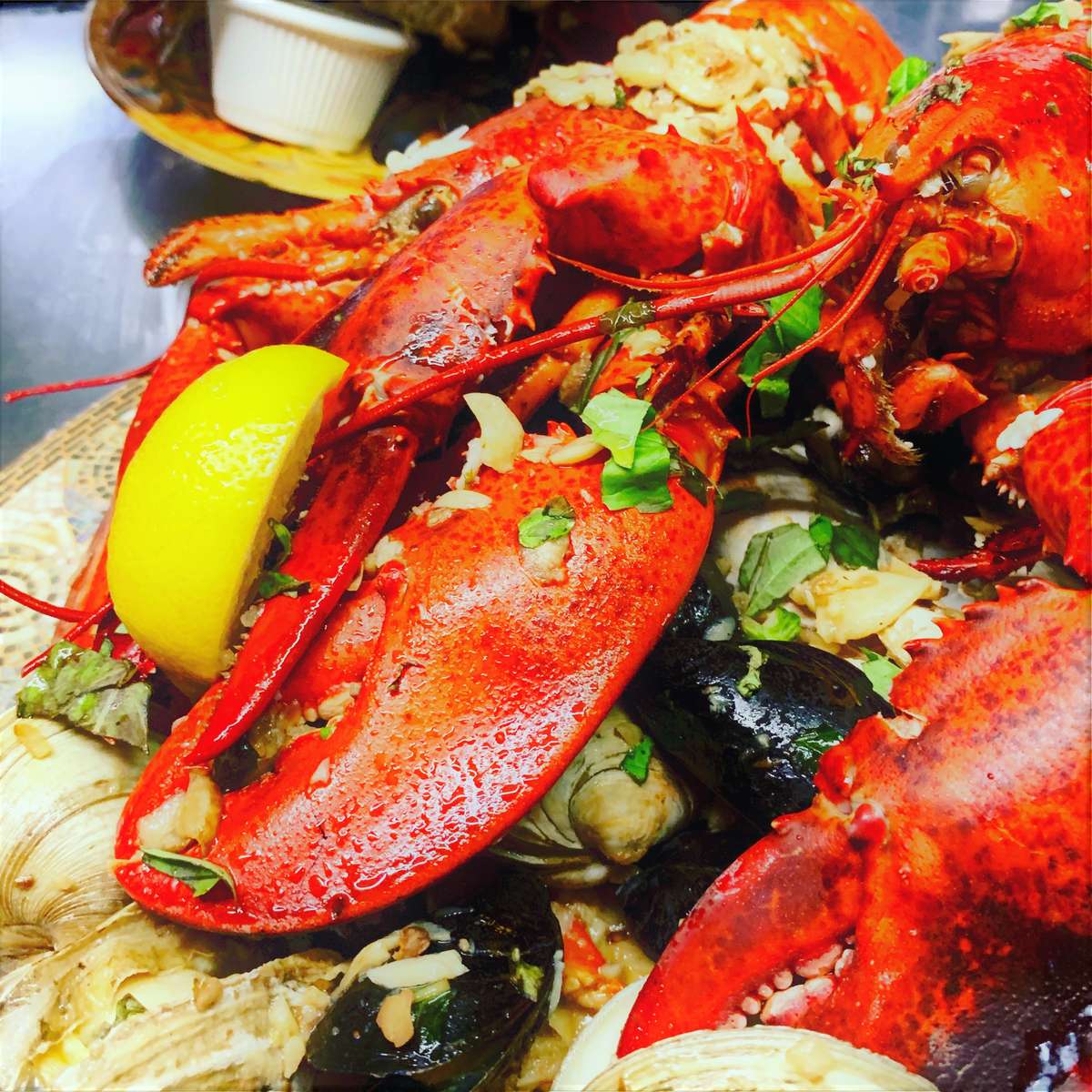 Menu
Become a VIP
Be the first to receive updates on exclusive events, secret menus, special offers/discounts, loyalty rewards & more!
Menu
Homemade Soups
We have pints & quarts to go!
Raw Bar
Long Island clams & oysters
Mussels, Clams & Steamers "Gone Wild"
Your choice of mussels, clams or steamers -or- any combination of three. Choose your style
Calamari Corner
Fresh & tender calamari
Burgers
All burgers can be cooked to your liking. Served with french fries, lettuce, tomato, pickles & onions
Parmigiana
Served breaded & fried with marinara sauce & melted mozzarella all dishes are served with linguine
Land Lovers
Served with your choice of one side
Marinara Madness
Available in mild, medium, hot -or-garlic butter sauce served over linguine
Lobster & Crab Lovers
All lobster dinners are priced accordingly to market price & availability. Served with your choice of one side
Fish Matters
Served blackened, broiled or Cajun style
Fried Feast
Breaded & deep fried to a perfect golden brown & served with homemade dipping sauces served with your choice of one side
Broiled Seafood Dinner
All broiled with just the right amount of garlic, butter & lemon to make your taste buds sing! Served with your choice of one side
Kids Menu
Includes meal, drink & dessert. 8 years & under
*Consuming raw or undercooked meats, poultry, seafood, shellfish or eggs may increase your risk of foodborne illness, especially if you have a medical condition. Management advises that food prepared here may contain or have come in contact with peanuts, tree nuts, soybeans, milk, eggs, wheat, shellfish or fish. Our customer's safety is of our utmost importance. Please do not take any unnecessary risks. Management cannot assure any cross contamination of these ingredients with your dish.